Skip to Content
Meet Larry L. Cunningham Jr DDS, MD, FACS, FICD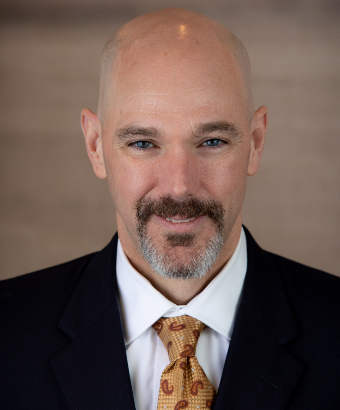 Dr. Cunningham received his doctorate in dental surgery from the University of Texas at San Antonio and then obtained his MD and residency certification in oral and maxillofacial surgery from the renowned training program at Parkland Health and Hospital System. He rose from his initial assistant professor appointment to full professor with tenure and Chief of Oral and Maxillofacial Surgery at the University of Kentucky. Before being appointed Chief, Dr. Cunningham served as program director of their residency program for many years. Dr. Cunningham has a broad clinical interest in maxillofacial surgery and is an internationally recognized expert in the management of traumatic facial injuries. He has 18 years of experience as a member of the cleft lip and palate team, where his practice included alveolar cleft repairs and jaw surgery for patients with facial differences. He is particularly skilled in the surgical management of patients with temporomandibular joint (TMJ) disease, including total joint replacements. Dr. Cunningham frequently lectures on the management of injuries to the nerves that innervate the lower lip and tongue.
Dr. Cunningham is an experienced medical and dental educator and has taught students at the undergraduate, pre-doctoral, and residency levels, with experience as a course director and residency program director. He is a member of the interdisciplinary AO Craniomaxillofacial Surgery Education Board, focusing on facial trauma education. Dr. Cunningham has received many awards for his excellence as a teacher and clinician, including the first Faculty Educator Development Award bestowed by the AAOMS. Dr. Cunningham's international recognition is well reflected in his visiting professorships and invitations to speak around the world and at many scientific society meetings.
Dr. Cunningham has been a member of a variety of committees, review boards, and editorial boards. He has held or been an investigator on multiple grants for clinical investigations and trials from the NIH, OMS Foundation, and other funding agencies. He is the author or co-author of more than 100 peer-reviewed manuscripts, reviews, and chapters. His research interests include bioengineering and resorbable allogenic grafting materials, craniofacial trauma and reconstruction, and inflammatory mediators associated with oral disease.
Schedule Your Appointment Today