Skip to Content
Meet Larry L. Cunningham Jr DDS, MD, FACS, FICD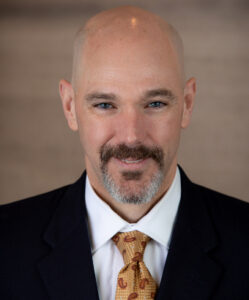 Larry L.
Cunningham, Jr.
DDS, MD, FACS, FICD
Oral & Maxillofacial Surgeon
CONTACT
PHONE:
(254) 751 – 1171
WEBSITE:
www.WacoCenterforOMS.com
EMAIL:
Info@WacoCenterforOMS.com
ADDRESS:
7030 New Sanger Rd
Suite 100
Waco, TX 76712
It is with great pleasure that we welcome Dr. Larry Cunningham as our newest surgeon and partner with Waco Center for Oral & Maxillofacial Surgery. Dr. Cunningham is a native of Texas and is bringing over 22 years of experience back to Central Texas.
⦁ He received his dental degree from the University of Texas at San Antonio, his medical degree from the University of Texas Southwestern Medical School. He completed residency training in Oral and Maxillofacial Surgery from the renowned program at Parkland Health and Hospital System.
⦁ He rose from his initial assistant professor appointment to full professor and Chief of Oral and Maxillofacial Surgery at the University of Kentucky School of College of Dentistry. He went on to serve as the Chair of Oral and Maxillofacial Surgery at the University of Pittsburgh School of Dental Medicine, and the Chair of Hospital Dentistry at UPMC.
⦁ With 18 years of experience as a member of the cleft lip and palate team in Lexington, KY, his practice included alveolar cleft repairs and jaw surgery for patients with facial deformities. He has also maintained a special interest in the surgical management of patients with temporomandibular joint (TMJ) disease, including total joint replacements, as well as the repair of injured inferior alveolar and lingual nerves.
⦁ He is an author of over 100 peer-reviewed manuscripts, reviews, and chapters. His research interests include bioengineering and resorbable allogenic grafting materials, craniofacial trauma and reconstruction, and inflammatory mediators associated with oral disease.
⦁ He is an experienced medical and dental educator and has taught learners at both the pre-doctoral and residency levels. This includes serving as course director for multiple dental student courses and serving as residency program director for more than 10 years. His national and international recognition is well reflected in his visiting professorships and invitations to speak around the world at many scientific society meetings.
Dr. Cunningham will begin seeing patients in May. He anticipates maintaining a broad scope of practice, and will be happy to accept referrals for dentoalveolar surgery (adults and children), dental implant surgery, maxillofacial pathology, orthognathic surgery, and for surgical management of temporomandibular joint (TMJ) disease.
Schedule Your Appointment Today